This girl knew that she will pass away soon that is why she already arranged her own funeral to still look beautiful after passing away!
Many people are afraid of thinking about eternal life or things about passing away. But this young girl seems to be a lot different from all of those people who are full of fear of passing away because she was able to arrange her own funeral before she runs out of time, literally.
Despite the fact that Racine Pregunta still has a lot of things to do and dreams to achieve, it was already over for her because heaven called her too soon. It can be remembered that in the year 2016, Rolyn Pregunta, her sister, shared her story on social media where the family started to ask for some donations for the young girl's medications and hospitalization.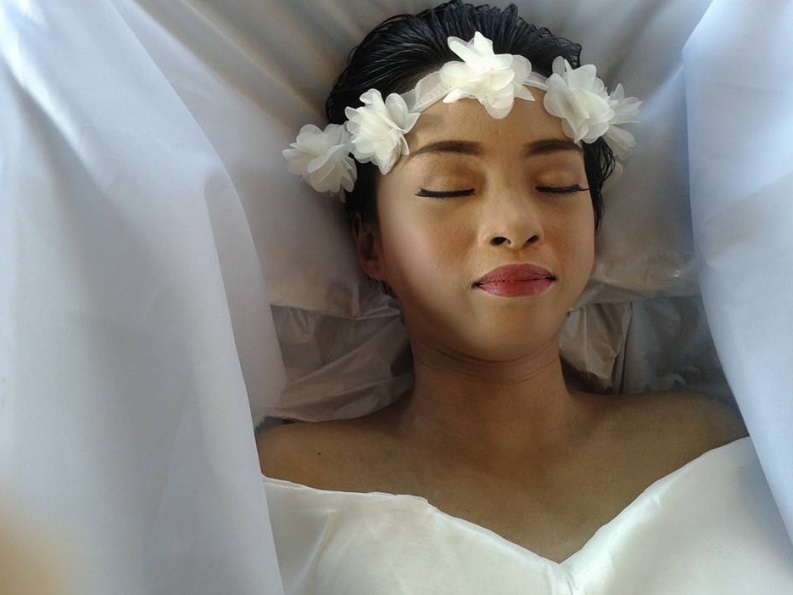 She was diagnosed with osteosarcoma which is a rare form of cancer that actually starts in the bones. Her sister Rolyn described her as a strong young girl as she continued battling for her life back then. After a few months, there were no updates regarding on Racine's recovery and then a very unfortunate thing happened, Racine already passed away. But when there were some people who are not prepared for what will happen to them, this young girl was able to stay beautiful on the last seconds of her body here on Earth.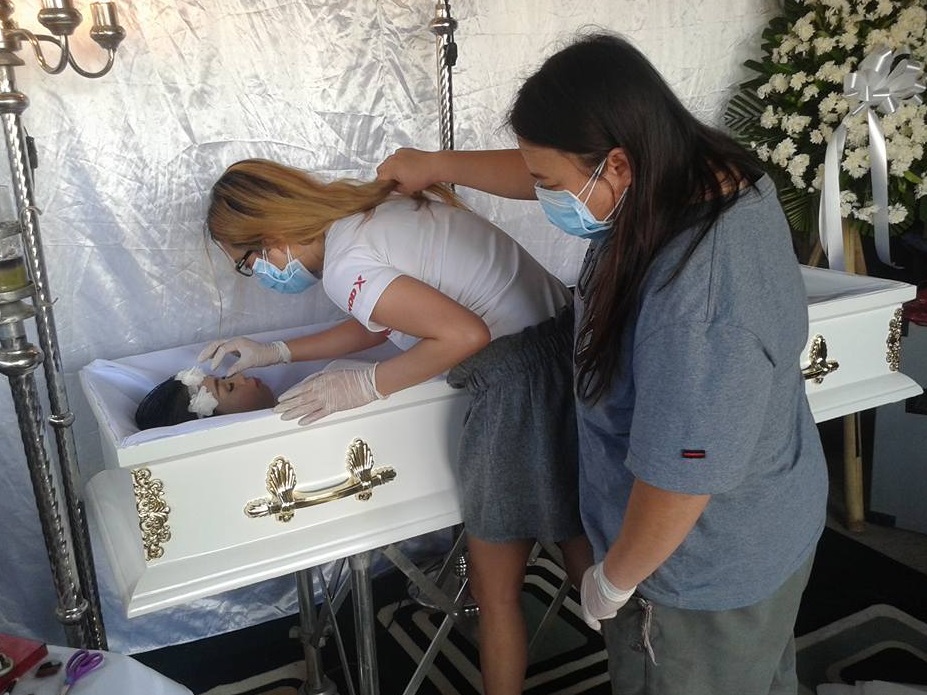 It was on April 12, 2017, when Racine told Rolyn that she would want a white off-shoulder dress and a white flower headband when she passed away. She also reminded her sister that she wanted to be buried right beside their father's grave. After Racine planned for her funeral, she passed away on April 17, 2017. The one who did her make-up on her funeral was the same person who makes her beautiful when she was still alive. Although her family was grieving and heartbroken at that time, part of them was very happy that she was able to fulfill her last wishes before she passed away.