An 85-year-old grandma spent hours in seawater every day just to support her 61-year-old child who is mentally disabled
Mothers are the most priceless and incredible gift you can ever receive in this lifetime. Their love is unconditional, they are selfless, and they can do anything for their children. Just like this old woman who is already 85-years-old but she didn't let her age be a reason for her not to support her mentally disabled child.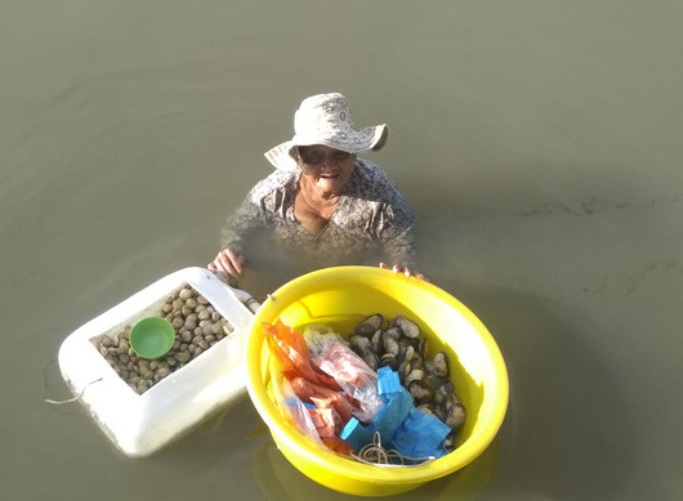 This elderly woman who was later known as Nguyen Thi Ro wakes up early in the morning just to pick some cockles and mussels at the coastline of a bay in Vietnam to sell at the market. Sadly, collecting a few pounds of cockles and mussels was very hard for her frail body because it requires her to be soaked in seawater for long hours.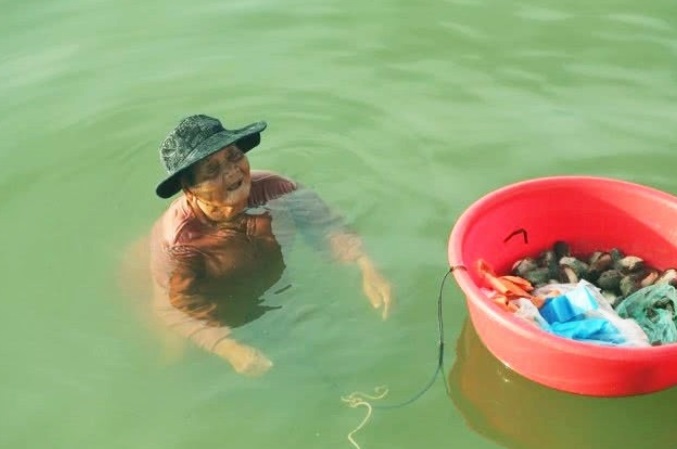 Even though she was successful in doing such a difficult thing at her age, it leaves her skin itchy and flaky afterward. Because of this, she will be getting rashes as she soaks her body for hours in the seawater. Despite the old woman's plight, she seems to be very determined to support her 61-year-old adopted child.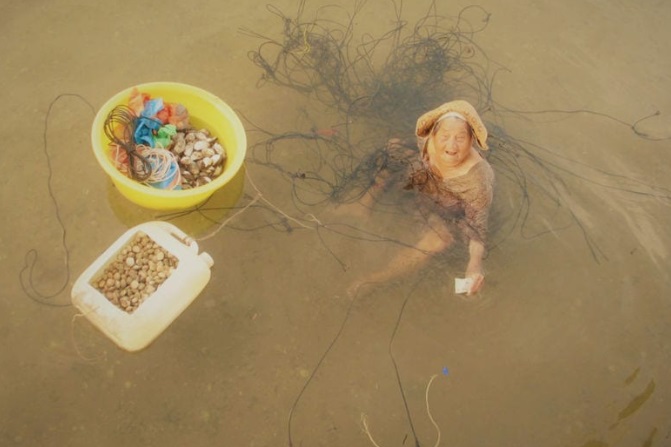 Her husband passed away when she was just 70-years-old. Because of this, she decided to sell cockles and mussels at the market because it was really hard for her to find other jobs because of her old age.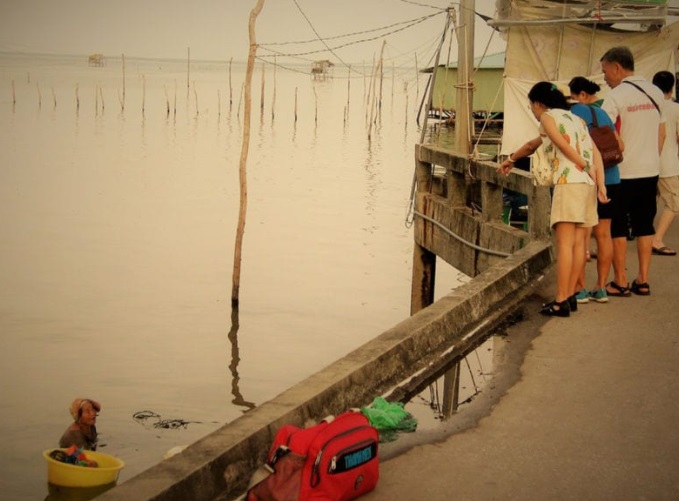 Good thing that other villagers would often offer for help as this old woman picks cockles and mussels and there were also some villagers who buy her catch on a daily basis to help her with her income. All of the money she earns from selling these goes to her child's treatment and medication even though she also needs treatment for herself. It was such a great lesson for many people out there who tend to forget all the blessings and opportunities in life they have without being in the same difficult situation as this old woman.