This woman amazed everyone for giving a scarf to a poor stray dog in a shivering cold!
Many people say that we, humans are born to be kind and loving but because of the things we have and we don't have we tend to be worse than ever. Most of us actually have that special part in our hearts for the less fortunate people who need our help. But little did we know that we also have that soft spot when it comes to animals.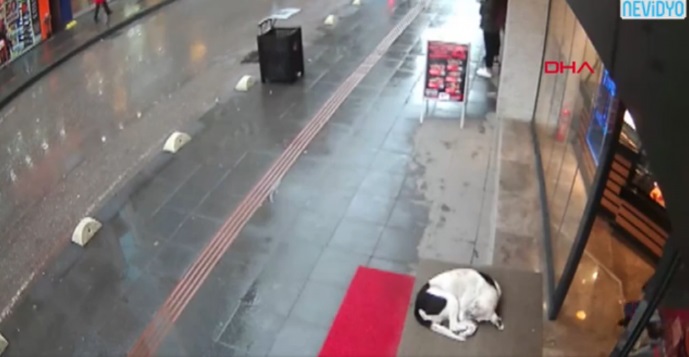 It was just recently when a woman in Zonguldak, Turkey was praised by a lot of netizens for doing such a random act of kindness to a poor stray dog who was shivering in cold outside a cafe. The woman didn't notice that there was a surveillance camera who recorded her amazing act of kindness.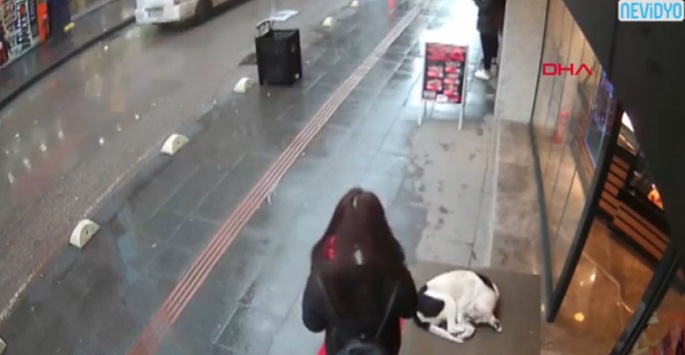 It was raining very light at that time and the weather was really cold, she was about to open her umbrella and go when she saw this dog curling up its body just to lessen the coldness mad shivering cold it is experiencing.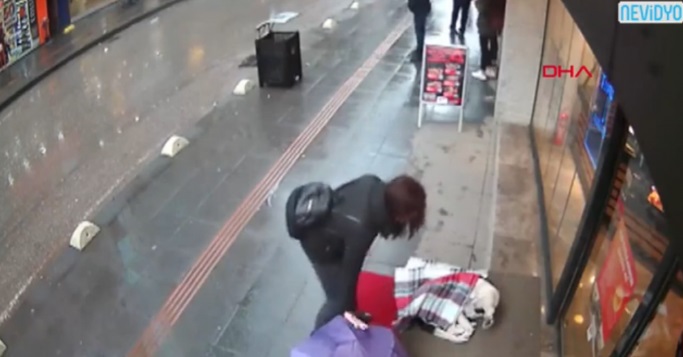 There has been a number of passersby who just ignored the poor dog in such a difficult situation but this woman decided to do something amazing. The dog was surprised that the woman has done such an incredible act of kindness, it looked up at the scarf for a couple of seconds as soon as the kind-hearted woman walked away from the cafe.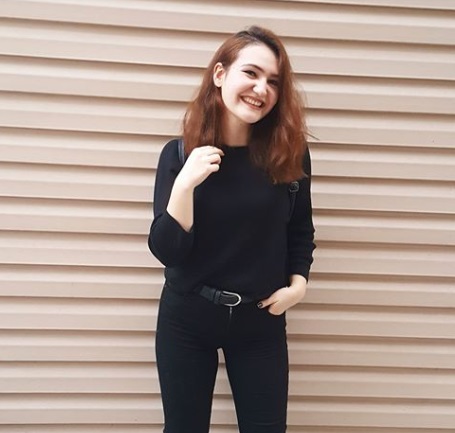 The viral video garnered an enormous number of comments and reactions from people. It also made headlines in Turkey and many people commented that humanity still lives! The inspirational woman was later identified as Duygu Elma.
"I couldn't imagine that my actions would receive this attention. I'm very surprised about it. The weather was so cold. I just couldn't take it when I saw him shivering." She told "The Dodo".
According to her, it has been the last time since she saw the stray dog in front of the cafe but she was very hopeful that it might have been taken by someone and take good care of it.