This courageous and kind-hearted man put his own life to talk to a girl who was going to get her own life!
If you saw someone trying to get his or her own life with his or her own hands what are you going to do? Are you going to be someone who will just look at the scenario and wait for the things that will happen? Or maybe you are one of those people who will do everything and anything just to convince someone not to put their life into waste. Just like what happened to this young man who just couldn't help it but help this young lady after climbing up to the beams above a subway platform. He thought that he really needed to do something very quick. He followed her and he had saved a life!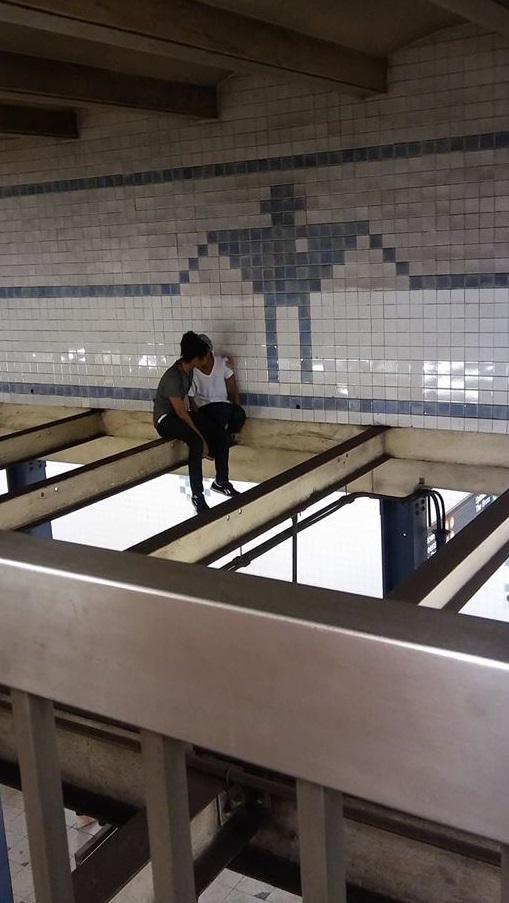 Michal Klein who is from New Jersey saw two individuals who are sitting on a beam about 20 feet above the subway platform as she had just come out of the Broadway-Lafayette station in Manhattan.
"I couldn't really tell if they were laughing or if one person was crying. I thought it was friends. I wasn't sure. My first thought was: How did they get up there? I thought they were just goofing off," she told CBS New York.
Out of curiosity, she asked a woman nearby what really happened. "She told me the girl had climbed over the railing and went across the beam, and she said su!c!dal things," she said.
According to the witnesses, the young man came and followed the young woman who will be doing something terrible at that time. He calmed her down and he even put his arms around her for security. They have learned that he was just a random person who went over to calm her.
Klein said to the CBC New York about the man putting his life on the line just to help a stranger;
"I don't know what I would've done. I don't think I would've climbed over to do that. He actually cared enough, whoever he was, to help her. A lot of people seemed to be like, 'Oh, it's New York,' and kept walking." She said.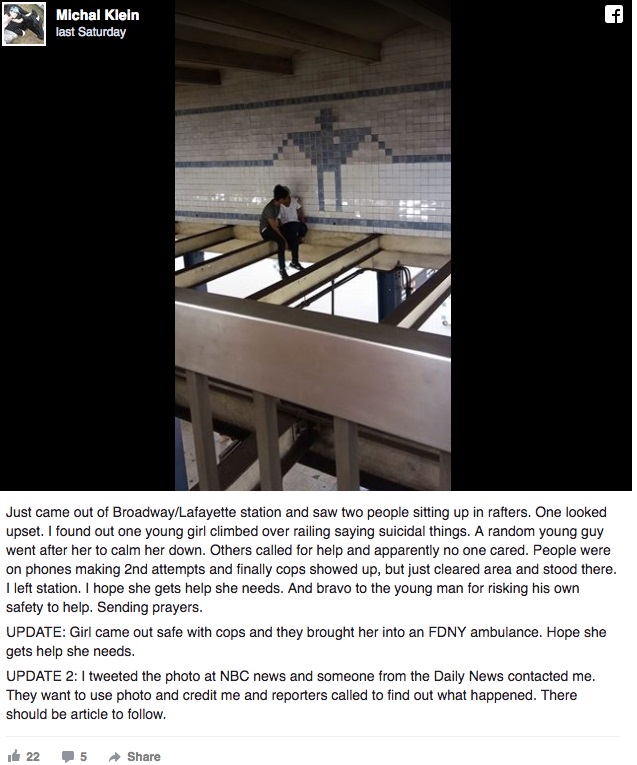 After some time, policemen came and escorted her from the station going to an ambulance. It was really something that you can learn so many things from but most especially it teaches all of us how to value our lives as well as the others.