The public admired this doctor so much for having only P100 as his professional fee!
A lot of people knew that doctors tend to have a large number of professional fees for their service, especially in a private hospital. It is a reasonable thing to understand by most of us because doctors save lives and those lives cannot be bought by any amount of money.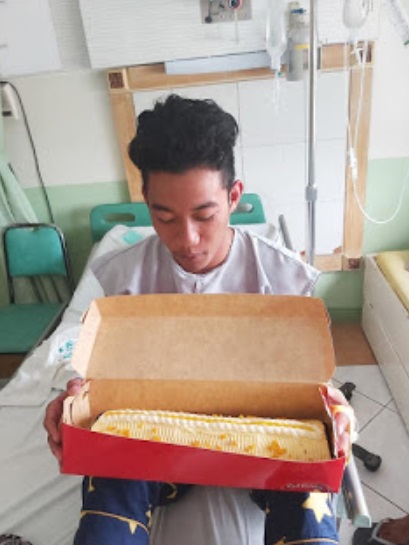 But it was just recently when this doctor in one of the private hospitals in Cebu City asked for only a hundred pesos for his professional fee even though the patient stayed six days in the hospital. Netizens couldn't believe with that and they thought that it was just a billing error of the clerk and maybe that clerk just forgot to put another zero or two on the amount of the professional fee of the doctor.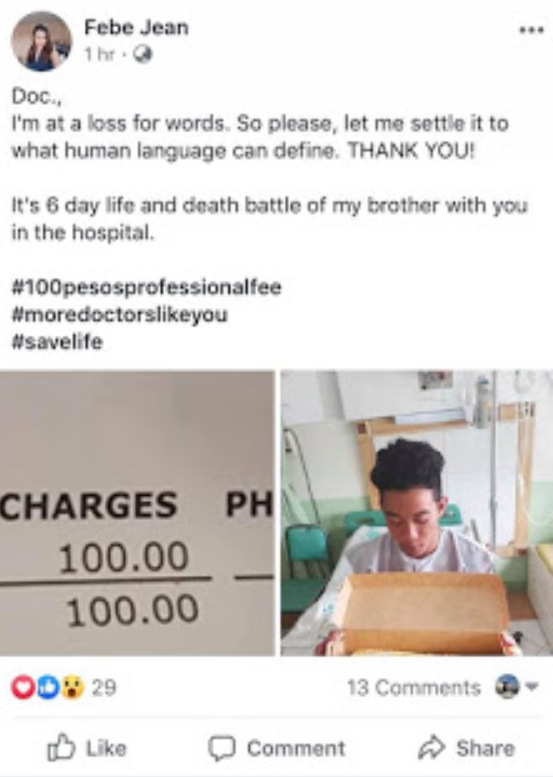 The family of netizen Febe Jean Aporto was very grateful to Dr. Mercedes Mujeres for saving the life of her younger brother and the doctor only asked for a small amount of money for his service. Because the family didn't have any PhilHealth account to pay for the hospital bills they needed to produce a large amount of money to cover for their six-day admission in the hospital. On her Facebook account, Febe shared a photo of her brother and the doctor's professional fee on their hospital bill. She was very much grateful to the kind-hearted doctor. Febe's brother needed to stay in Perpetual Succour Hospital, a private hospital in Cebu City.


The family didn't have any medical insurance or PhilHealth account but they are very blessed to meet a doctor with the kindest and most considerate heart. According to some reports it was not just a free/discounted professional fee that the doctor gave but he even offered free check-ups for her brother after he went out to the hospital. It was such an amazing act of kindness that everyone can learn from.