Sharon Cuneta's elegant and extravagant home inspires the public with its palace-like design!
Sharon Gamboa Cuneta-Pangilinan or simply Sharon Cuneta is a 53-year-old Filipino singer, actress, talk show host, commercial ad endorser, and a reality show judge. She had already portrayed in 54 films, 10 television shows, recorded 40 albums and worked as a celebrity endorser for many products and services.
Recently, her name surfaced in different social media platforms not just because of her amazing singing prowess but because of her elegant home in Mandaluyong City. The veteran actress home was indeed a magnificent one and you can feel the relaxing and comfortable vibe inside their palace-inspired home.
FRONT DOOR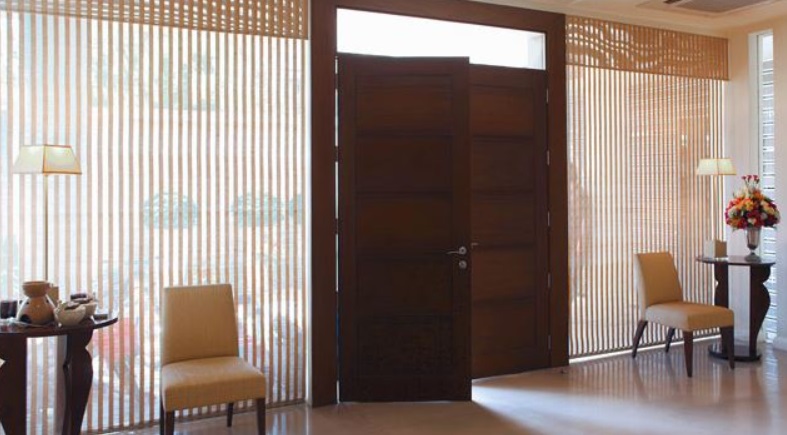 As the guests enter their lavish home, identical cushioned chairs and tables can be seen on both sides of the huge main door. It also has a floor to ceiling glass walls that are covered with bamboo curtains. Natural light through the curtains made the house look so bright and relaxing.
FOYER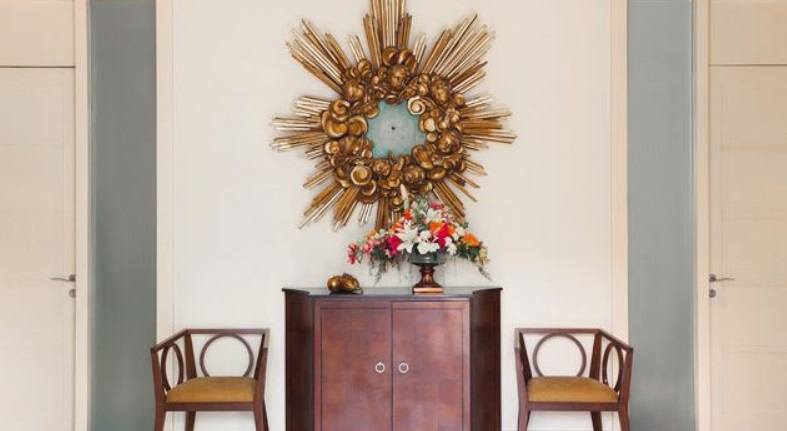 Sharon bought a sunburst-and-cherub sculpture from Paris. Under it was a console cabinet with two chairs placed on each side.
STAIRCASE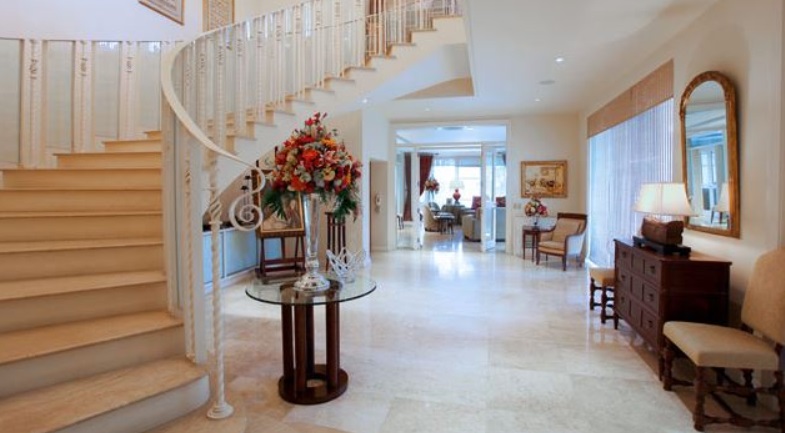 Their mesmerizing staircase had wrought-iron railings and marble steps. The staircase is overflowing with elegance and class just like the owner of the house. There is also an elevator located in just a few steps from the round table. During the construction of the house, Sharon decided to have an elevator for her sick mother.
ART COLLECTION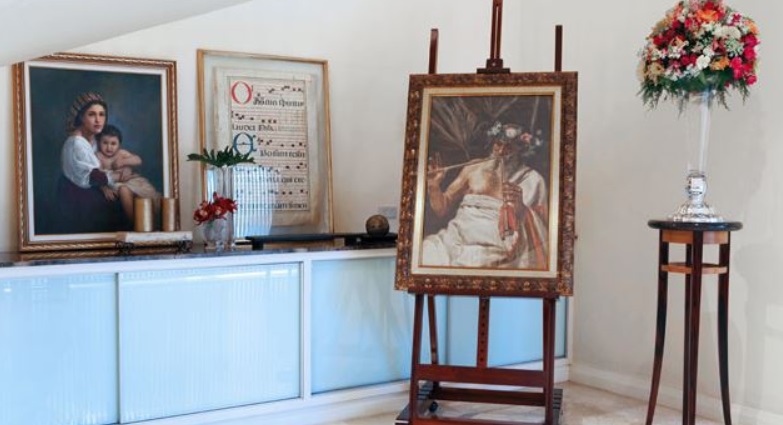 The veteran singer and actress also loves art aside from music. She has this place inside her home where art and music meet. She has a mother and child painting done by Fr. Armand Tangi and a big framed music sheets. She also owns an "El Dios Pan" painting by Juan Luna which was inspired by the God of Pan and God of Music in Greek Mythology. Sharon's friend, Claude Tayag bought it in Madrid. There are also some horse carriages painting by Antonio Leano.