Out of the country prenup shoot of celebrity Rodjun Cruz and Dianne Medina stuns netizens, elicited enormous comments and reactions online!
Rodolfo Othello Cruz Illustre, Jr., most popularly known as Rodjun Cruz, is a 32-year-old Filipino actor, dancer, and singer. He is the brother of fellow actor and dancer Rayver Cruz. He is a cousin of other renowned celebrities like Sheryl Cruz, Sunshine Cruz, Geneva Cruz, and Donna Cruz. It was in October 2017 when he announced his engagement to actress Dianne Medina after dating for over 10 years.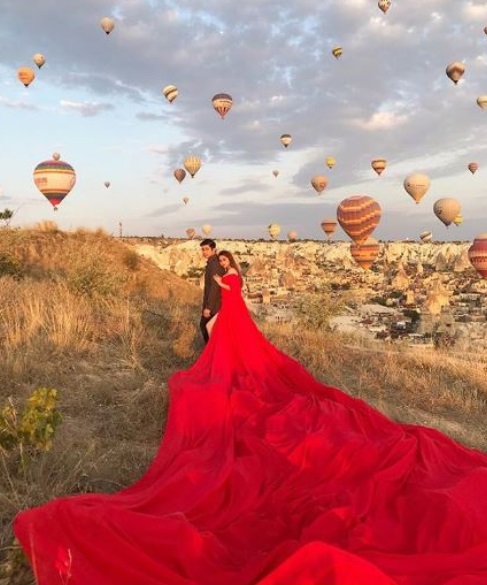 The celebrity couple flew out of the country for their very special pre-nuptial photoshoot. They chose the picturesque region of Cappadocia in Turkey for their prenup shoot. A lot of netizens were amazed by their amazing photos which surfaced online last October 21st. The sweet photos were seen on the respective social media accounts of the celebrity couple as well as the Nice print Photography official social media account.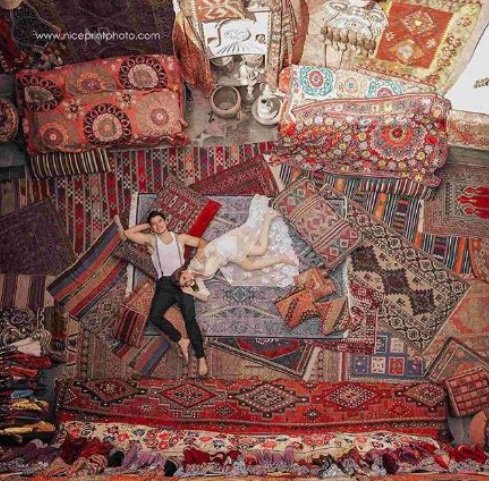 It is the most popular photography company in the Philippines which caters to famous celebrities and big personalities. One of the most beautiful photos of the engaged couple is the one that features the colorful in-flight hot air balloons as their background. The beautiful bride-to-be looks so gorgeous with her red off-shoulder dress with a long trail. While the groom to be is so handsome with his black polka dots, inner polo paired with a dark brown coat and black slacks.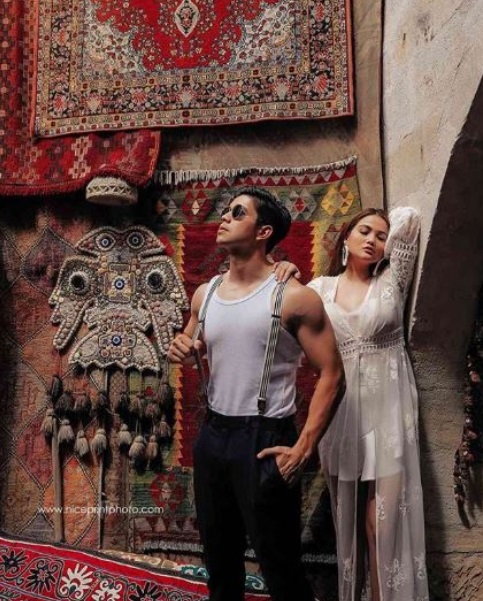 Cappadocia has become one of the greatest ballooning sites in the world for its stunningly rugged landscape. It was every day when a tourist visits the place to ride the hot air balloons. Another best photo of the couple was their picture in the beautiful Turkish carpets and tapestries.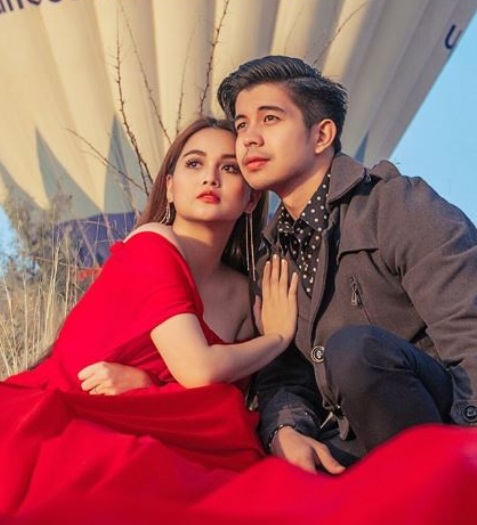 Dianne flaunted her white long-sleeve and full-length dress, while Rodjun sported a clean, white tank top paired with dark-colored slacks with suspenders. A lot of their family, friends, and supporters were very excited that after a decade of being a couple they will now move to another level, as husband and wife.