Japanese national went viral online as he paints an overpass for free!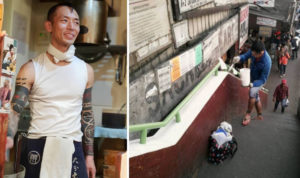 Many Filipinos knew about the good friendship of Japanese and Filipino people despite the fact that they conquer our country so many years ago. It was just recently when a Japanese national show his care to our country after several years of living here. He is later known as Mazakasu Noze and he is now residing at Baguio City. He has a food business here in the Philippines named "Masaya Takoyaki". It is located inside the Baguio Center Mall but this is not the reason why he was known to many.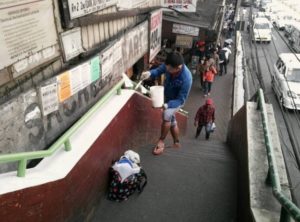 Many Filipino people would often see him picking trashes and litters wherever he goes. He receives nothing as he did those activities, it can be observe that he just really want what he is doing. A certain netizen named "Querobin XD" saw him as he was painting an overpass in Baguio City. The netizen was very delighted to saw the Japanese national that is why he shared his photos online. According to the "Cordillera Sun", the overpass was connected to the Baguio Center Mall going to the public market.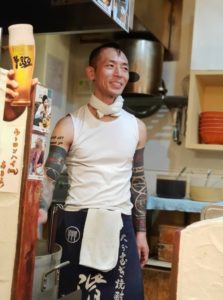 Mazakasu doesn't mind the people looking at him but most of them admire them and applauded him. Most of the times, those people went to inside the mall to greet him and to buy from his takoyaki and waffle store. His photos went viral online after a Taiwanese woman was seen sweeping the park and giving away free food to the street sweepers in Ayala Triangle. This kind of news inspires a lot of people because whoever you are or whatever your status in life is, you can definitely help other people as well as help conserve and clean the environment.
These kind of people are amazing examples of individuals who wanted to help for a change without asking anything in return even though they are not actually with Filipino blood.