Dimples Romana surprises her son Alonzo for his 5th birthday wearing an Iron Man suit!
Dianne Marie Romana, professionally known as Dimples Romana is a 35-year-old Filipina actress from Parañaque. It was in 2019 when she gained mainstream recognition as Daniella Mondragon-Bartolome in the afternoon drama series "Kadenang Ginto" of ABS-CBN.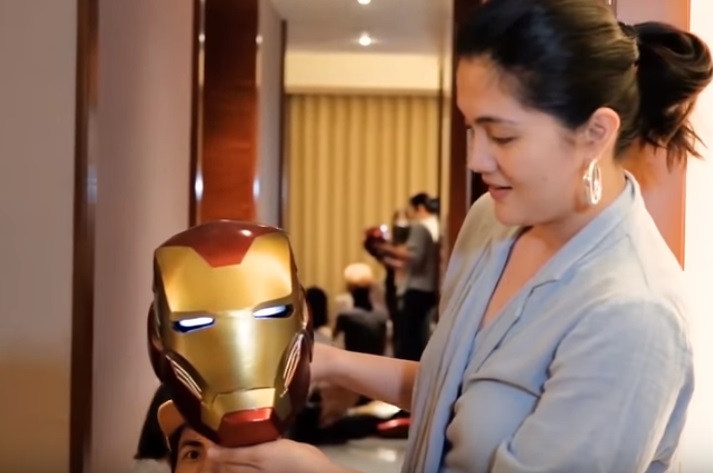 A still photo of her character flamboyantly strolling with a briefcase later became the subject of an internet meme, spawning numerous photoshopped images of the Daniela character being depicted as traveling to different places and fictional universes. She would later parody her role in a number of commercials and guest appearances, and was named an ambassador for the "Department of Tourism".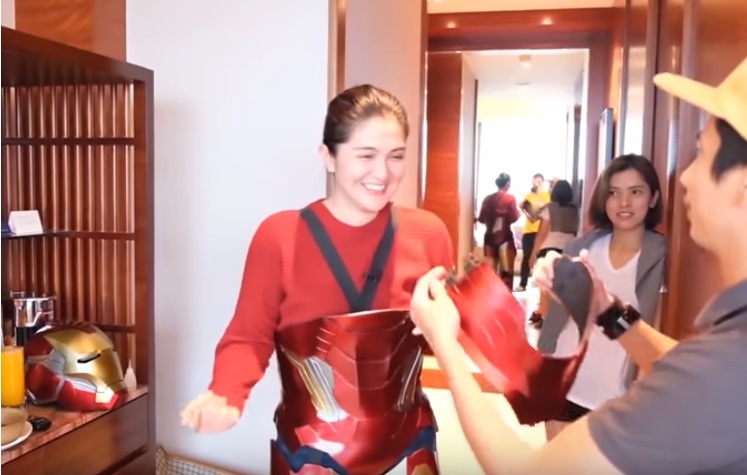 She is married to Romeo Adecer Ahmee Jr. back in 2003. They are blessed to have two lovely children, Callie Ahmee, 15-years-old, and the 5-year-old Alonzo Romeo Jose. It was just recently when he celebrated his birthday and the Kapamilya actress surprised him as she transformed into a famous Marvel superhero Iron Man!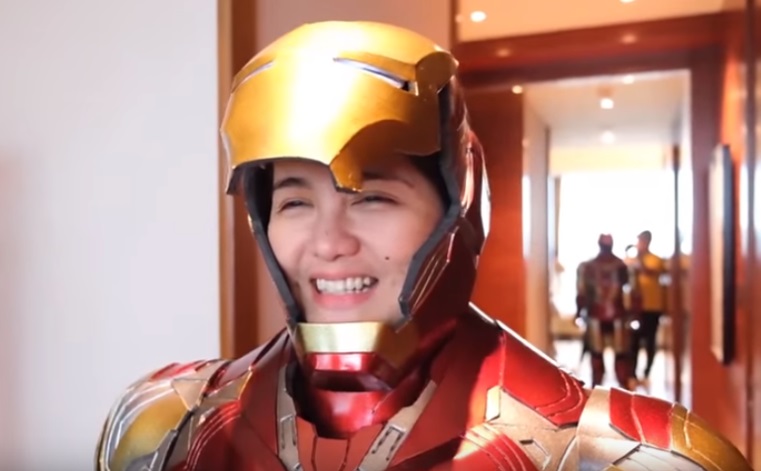 It was on February 12, Alonzo's birthday, when the celebrity mom shared online the wonderful and surprising idea she got from the last shooting day of the now-defunct show "Kadenang Ginto" where she wore a gladiator armor. Costume designer Christian Mark Rodil was the one who created the amazing costume for her.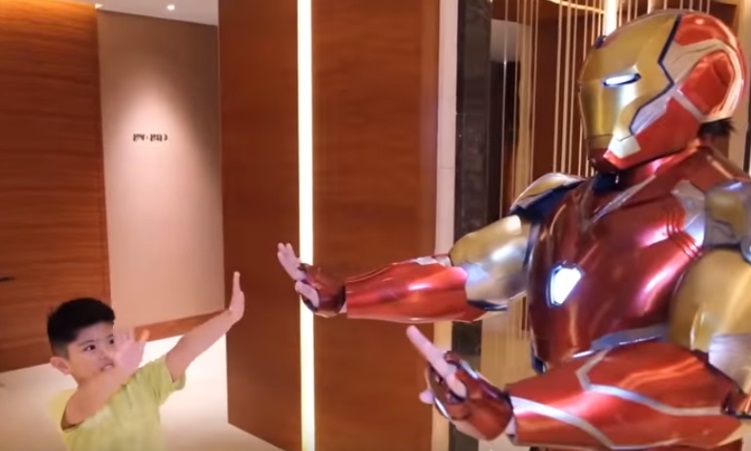 Her son Alonzo was very much surprised by what his mother did for his 5th birthday. She told Alonzo that she will be at work on that special day but little did he know that she was just in another room changing into an Iron Man outfit to surprise him.
Dimples had also advised a lot of parents out there who seems to very busy and occupied with their respective works to somehow surprise their kids whenever they felt doing it especially when they wanted to recoup from all those times your children needed you but wasn't able to be there because of work.