This loving and creative grand father built an exciting roller coaster at their backyard for jis grandchildren!
Parents love their children so much! But would you believe that grandparents love their grandchildren more? Many people would definitely agree with that. Maybe the grandparents seem to miss taking care of little children and they somehow see their children to their young kids as well. No wonder that most grandparents spoil their grandchildren the most. Just like this grandfather who actually built exciting rides for his grandchildren!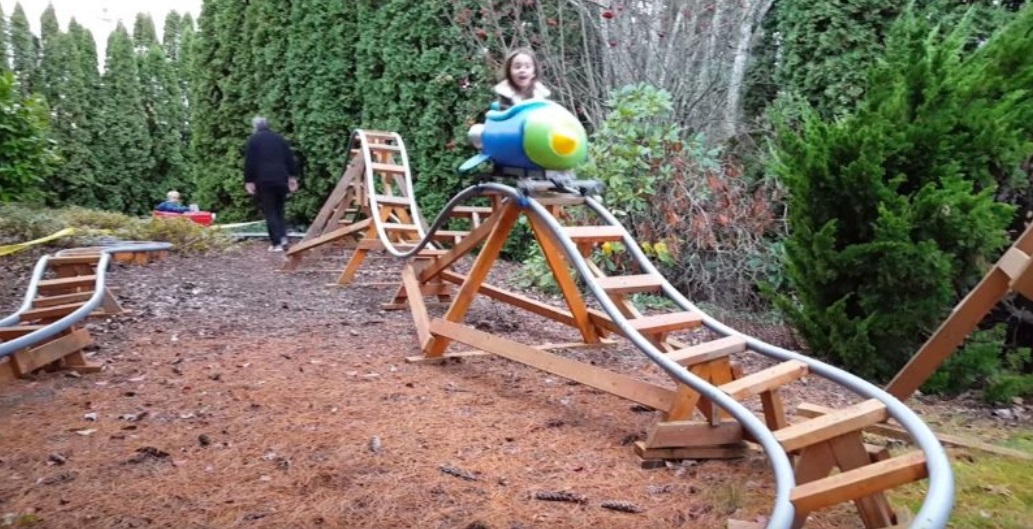 The creative and loving grandfather was a former aerospace engineer who used his expertise in building a roller coasters for his grandchildren. His name his Paul Gregg who worked for Boeing in 34 years, designed and built three different rides at their backyard in Seattle. The fun rides were made out of timber and metal. One of the cars look like a rocket while the other one looks like a mini racing car.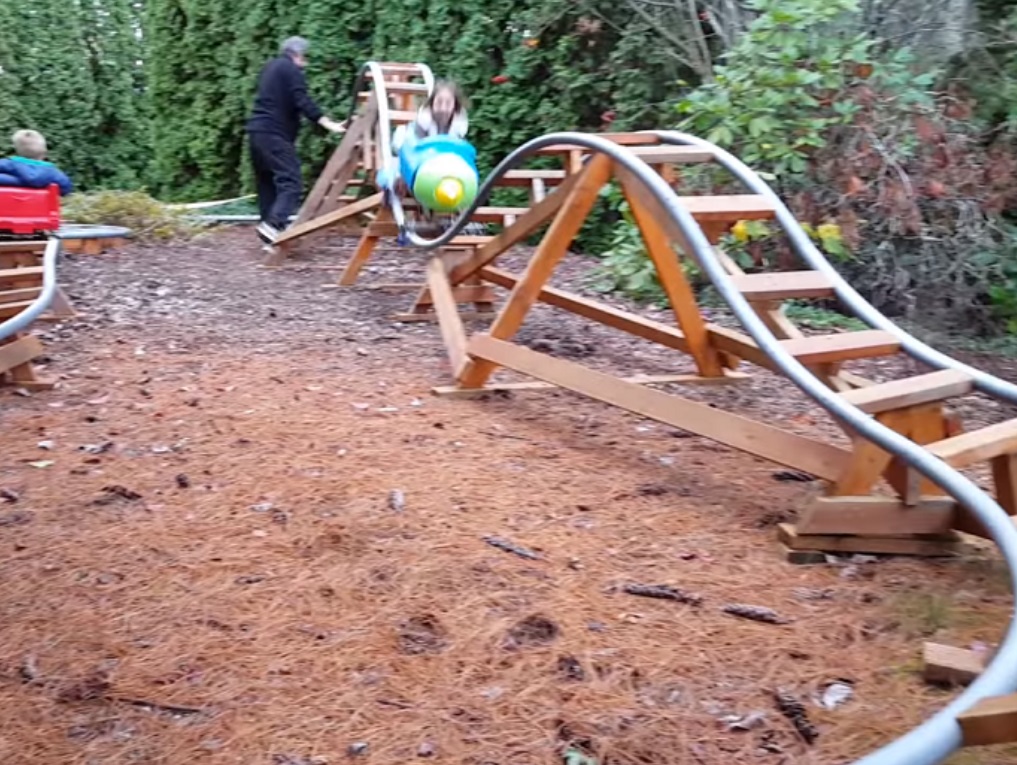 At first, he needs to push the cars himself for it to had the momentum and to move on the track by themselves. He even shared a video of his grandchildren trying the roller coasters themselves. The excited children were very happy to try the fun ride. Who would have thought that these lucky children can have their own roller coaster at home and play anytime they wanted? They will surely enjoy such an exciting and adventurous ride!
Children nowadays tend to enjoy themselves with hand-held gadgets as they forget that they can also play outdoors with a lot so many games to try which includes other physical activities. It is one of the most important things nowadays that many people tend to forget.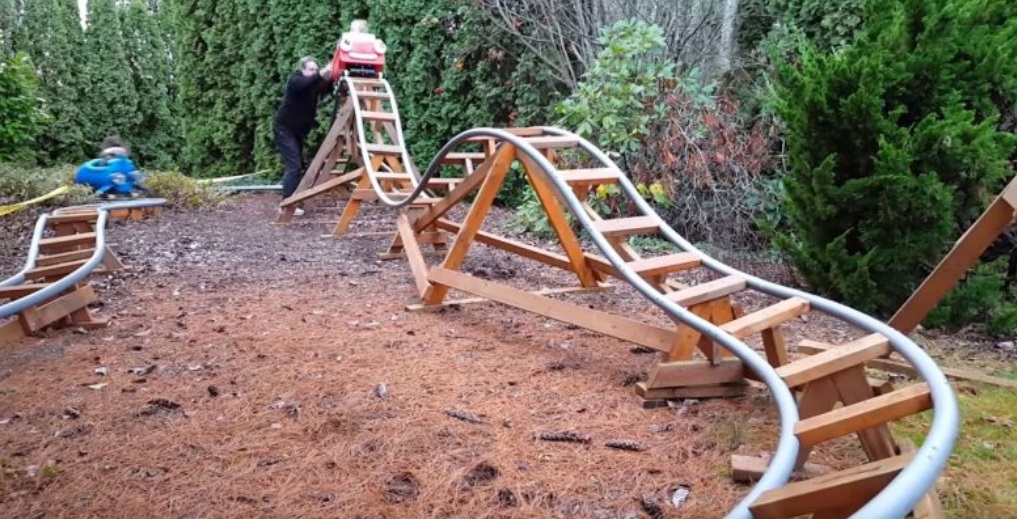 It has a lot of beneficial effects not only that our children can be physically active during the day but they can also enjoy the company of other children and they can also socialize.