Netizens were amazed as this foreign woman prepares a "boodle fight" for the native dogs of Laguna!
A boodle fight is a meal that dispenses with cutlery and dishes. Diners instead practice "kamayan", a Filipino term for "eating with the hands. The term "boodle" is American military slang for contraband sweets such as cake, candy, and ice cream.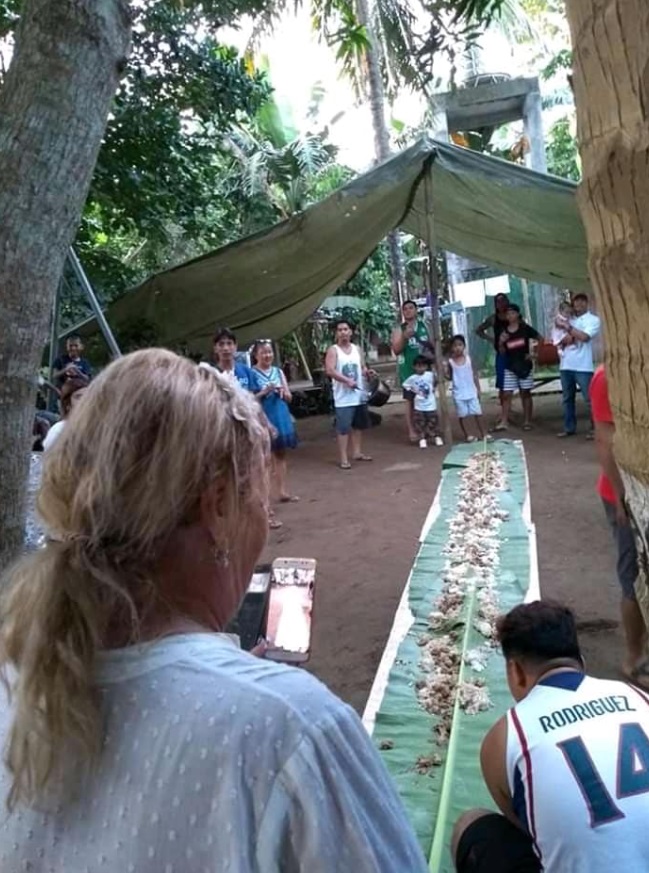 A "boodle fight" is a party in which boodle fare is served. The term may have been derived from "kit and caboodle"; caboodle is further derived from boodle. The food is placed on top of a long banana leaf-lined trestle table and in the true military practice, diners do not sit in chairs but instead stand shoulder to shoulder in a line on both sides of the table.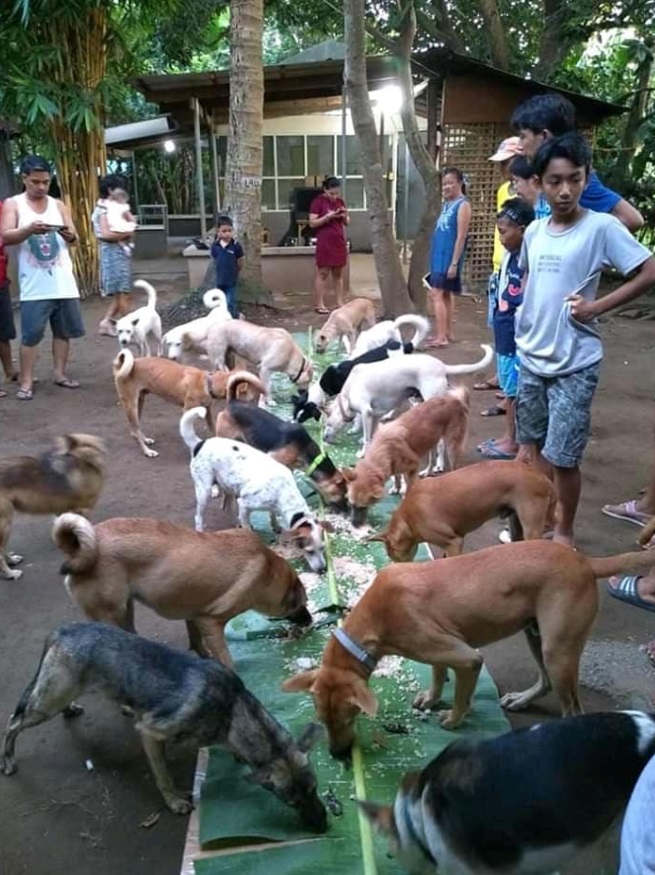 Many Filipinos definitely knew about this way of eating but it was really unexpected for animals to enjoy this kind of feast as well as we can always see people having "boodle fights". But it was just recently when several native dogs from Laguna enjoyed "boodle fights" as well.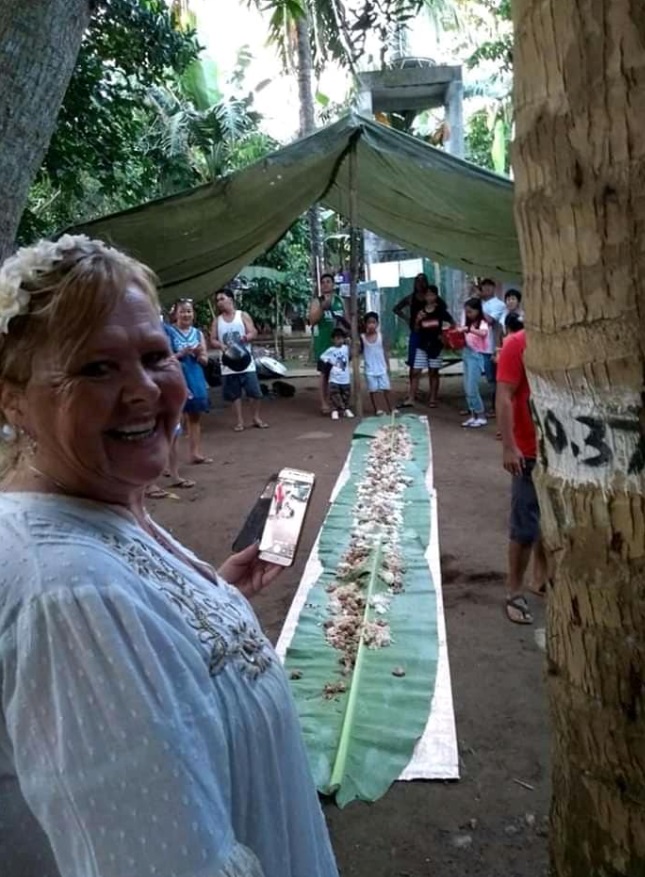 A foreign woman prepared a feast for the dogs and the "The Native Dogs of Lambac Philippines" helped her out to make it successful. It is an organization that takes care of some native dogs in the area.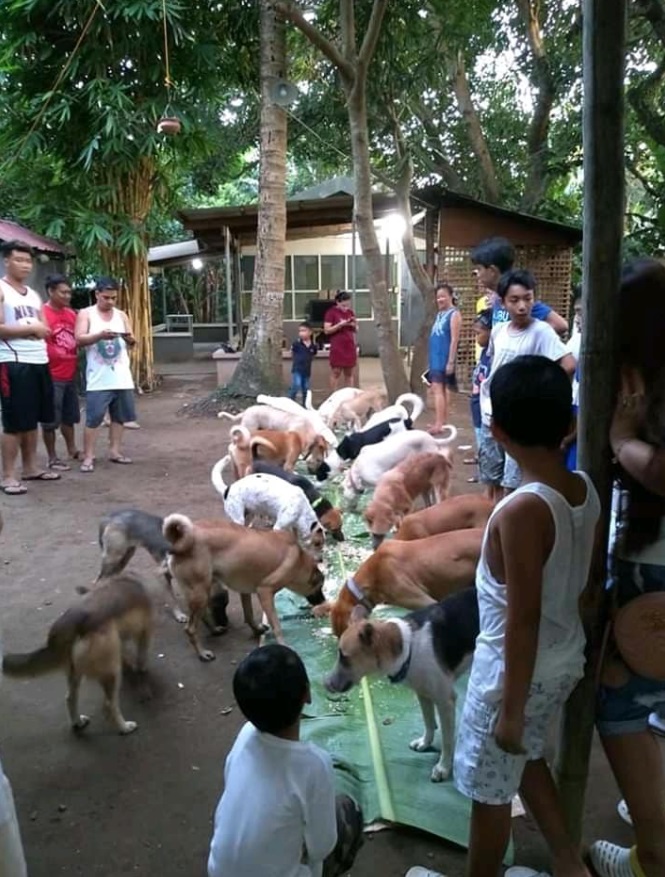 The foreign woman who has a big heart for the furry animals prepared a delectable meal made from 10 kilos of rice and 10 whole chicken placed on a large and long banana leaf laid on the ground. It was held at the Olivar Dog Farm and many people saw it and appreciated what the foreign woman has done.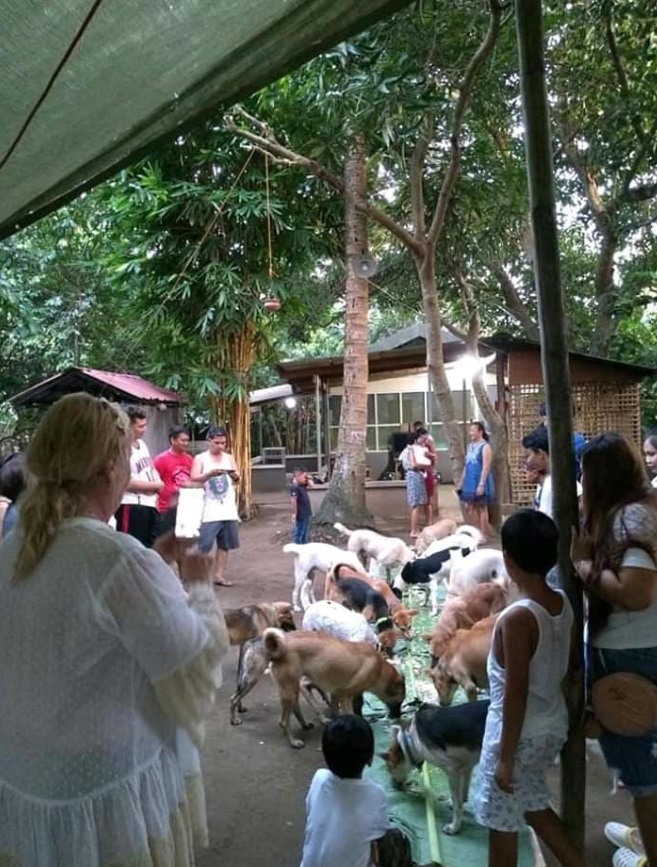 When the signal started, there were almost 20 dogs who immediately dig in the sumptuous meal. A lot of people there cheered the animals as they enjoyed their food. In just less than 5 minutes, the canines were able to finish their foods and they all seem to be full and satisfied! The public applauded the woman as well as the group of people who had been a part of this amazing deed.