This man was surprised with a big jackpot as he found a big amount of money inside an "Ukay-ukay" shirt!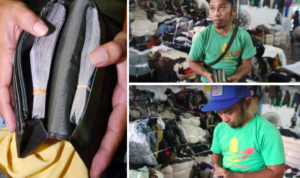 Many of us have tried buying something in an "ukay-ukay" store, isn't? It is a great find too many people because it also has quality despite the fact that it was already used by its first owners. Aside from that, ukay-ukay items are also affordable and cheap instead of those products that can be bought inside the malls. You can find precious things inside an ukay-ukay store, you just have to be patient in looking for it.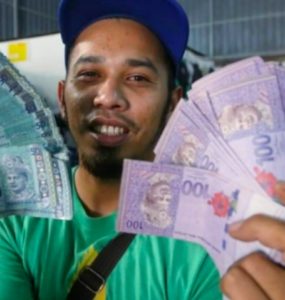 This man was very surprised that the secondhand shirt he bought from an "Ukay-ukay" actually has a big amount of money on it. The man was later known as Wan Mohamad Adam who owns a shirt store in Malaysia. As he purchased wholesale clothes that he sells afterward, he found a wallet with a lot of money inside.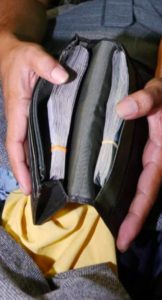 Even though he wanted to return it to the rightful owner, the wallet has no other information or identification inside it. That is when he just decided to use the money he found for the growth and the development of his business. He considered himself lucky to have experienced this kind of fortune in his life.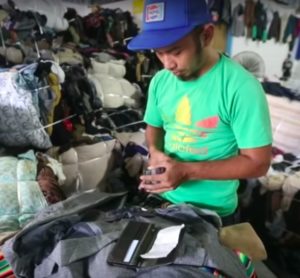 His story was a great inspiration to many people who strive harder and work harder in their life. True enough that their hard works and effort really paid off. Not everyone was blessed with such amazing inspiration and he is very blessed to have such a scenario in life.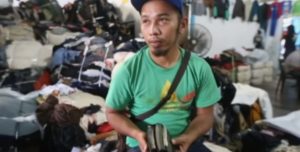 People nowadays tend to forget the importance of values and character of a person especially when something unexpected came up. But with the story of Wan Mohammad Adam, he tried his part on finding the rightful owner of the money but he really doesn't have any information on whom to return the wallet. Maybe it was just a way of destiny to help him, especially with his own business to prosper and grow.